Book of the Month
Discover our special book this month! Read both the first chapter online (see icon link below, above the title) and an exclusive author interview asking all the questions YOU want to know.
Plus, we have five copies to give away to lucky Kelpies newsletter readers!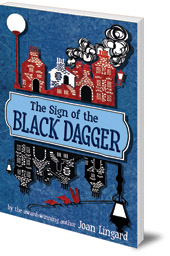 The Sign of the Black Dagger
Joan Lingard
You can buy this book now, online or in your favourite bookshop.
Time on your hands? Discover the fun stuff - puzzles, character exclusives, wallpaper, postcards and more
Email us with a review of the latest Kelpie you've read, and see it on this website. Email kelpies@discoverkelpies.co.uk